Dream it. Make it. Eat it.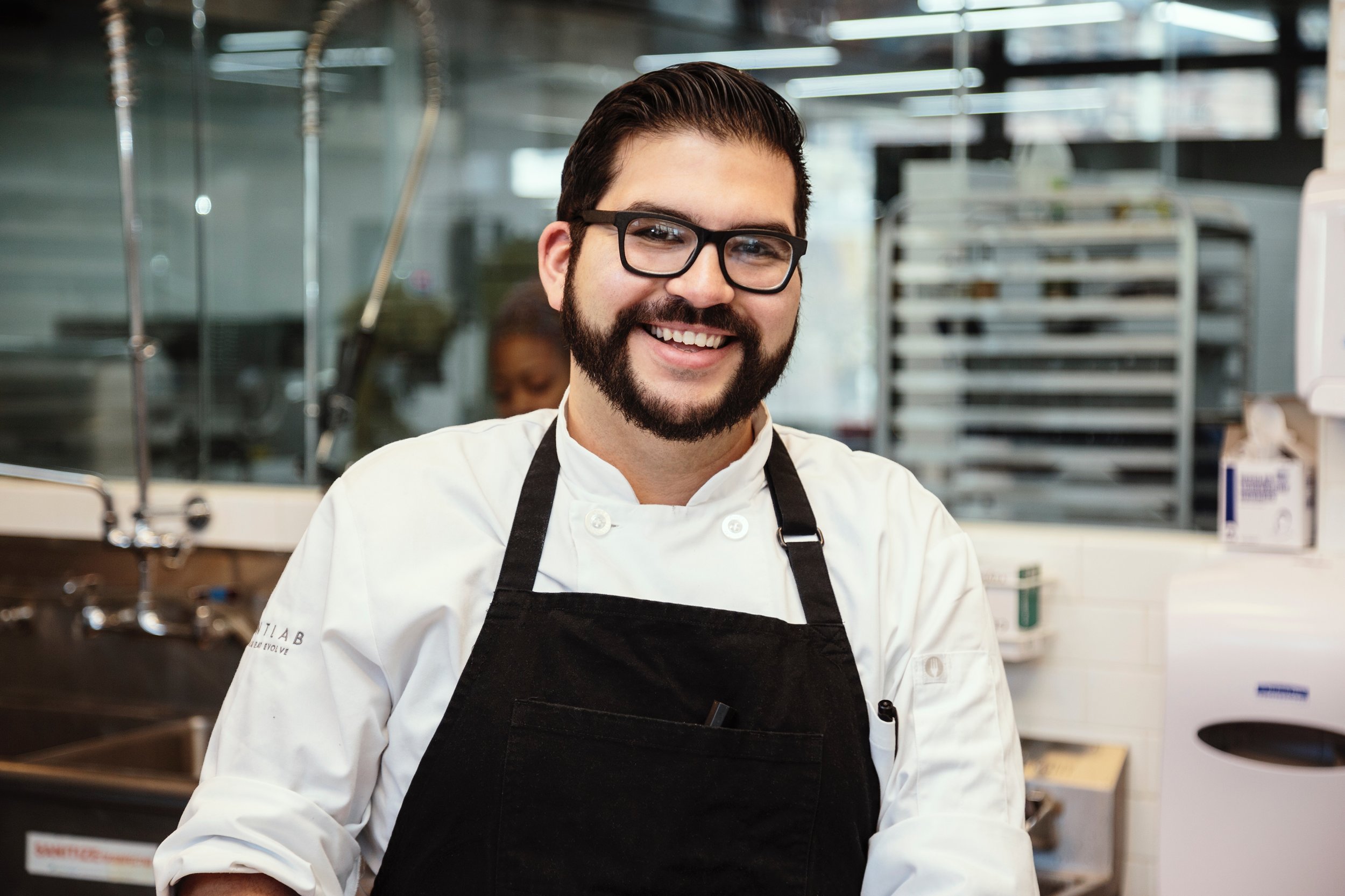 Hello, I am Jeremy Intille; pastry chef, chocolatier, blogger, recipe developer, consultant, and all around sweet eater. Thank you for stopping on by my website!
I brief history of myself, I grew up in Elk Grove, Ca on a dairy farm. I decided to be a Pastry Chef at the age of five (I fell in love with Jacque Torres) and picked out my dream college at twelve (some say I am stubborn I prefer determined). I currently call Corvallis, Oregon home. What can I say the West Coast has me heart. With that being said I have lived in Louisiana, Ohio, New York City, and Paris, France (for a hot minute). I love traveling and exploring the world through food. I am always ready for my next adventure!
I attended college at the Culinary Institute of America at Greystone in St. Helena, Ca. I graduated with my associates degree in Baking and Pastry Arts. While in school I worked as the assistant chocolatier and a prep cook at a cafe that also did private cooking classes on the weekends. It was there that I discovered how rewarding it is to share my knowledge and teach others the art of baking.
After school I moved up to Portland, Or and started working at The Nines hotel. Here I had some amazing mentors Sean Sasser, Gregory Gourdet, and Matt Christianson. Each of these chefs help shape me into the chef I am today whether they know it or not. From there I went on to be the Pastry Chef of the Original Dinerant and part of the opening team for Urban Farmer Cleveland all while with Sage Hospitality. After working in a corporate environment I went back to smaller restaurants, trying to take what I had learned from high efficient hotels and bring some of those practices into smaller establishments . I also wanted to try other areas of pastry to see what I really connect with. In this adventure of pastry discovery I worked in a bakery in their bread department and later transferring into lamination. I helped open Wiz Bang Bar the soft serve concept by Salt & Straw. The Oregon Convention Center as a Pastry Sou Chef. I was a guest instructor for Matthew Kenney Culinary for his pastry class in Paris. And Most recently I was the Research and Development Pastry Chef for PlantLab. There I was testing, developing, and instructing plant based pastry, bread, chocolate, and raw classes.
Through all of these experiences I discovered that what I connected with most is being able to create pastries for specialty diets/ lifestyles. I found myself always taking on special menu request, creating on the fly desserts for that particular guest, and wanting to diversify my menu to reach a broader audience. I have tried a ton of different lifestyles, paleo, keto, vegan, vegetarian, gluten free, and more. I believe regardless of you personal dietary ethics, allergies, or trends everyone should be able to not only eat a pastry but enjoy it too! In recent years I have been intensely interested in dietary baking, I have made some really delicious things and have had some major failures. A big part of me creating this website is to have a platform for me to share some of my successes with all of you. I lean more towards a plant based lifestyle with a lot of gluten free options (so many of my friends are gluten free) and vegetarianism.